Unlad Kabayan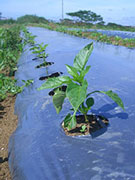 Unlad Kabayan Migrant Services Foundation Inc. is a non-government organization (NGO) based in the Philippines. Formed in 1996, we focus on migrant workers and social entrepreneurship in the Philippines. We pioneered the approach of directing migrants' savings into business and enterprise development in some of the poorest areas of the Philippines.
We arm migrants with the business knowledge, skills, and support they need to successfully reintegrate when they return to the Philippines. Our activities provide migrant workers with an alternative to migration.
Click on the links above to find out more about our work, some of the issues facing the Philippines at the moment, and stories from our staff.